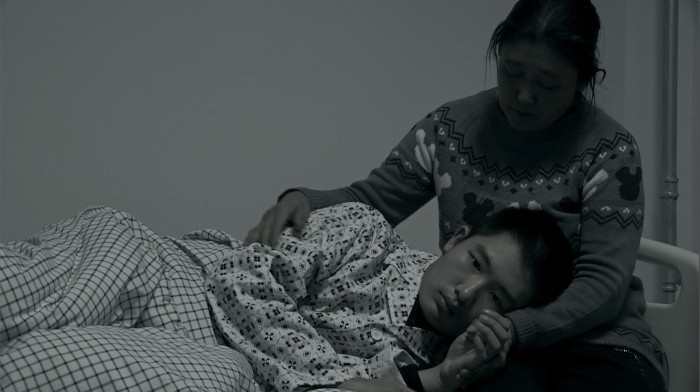 Top Ten Films From Berlinale: Yun-hua Chen
Posted on March 15, 2017
Guest Post: Yun-hua Chen, Goethe Institute, Mosaic Space And Mosaic Auteurs.
Qiu / Inmates
Audacious, sensitive, contemplative, non-judgmental, gentle and very humane, it has definitely brought new perspectives and thoughts which will stay with me for a very long time.
Small Talk
The most brutally candid conversation with oneself and love letter to one's mother that I have ever seen. I truly admire the filmmaker's remarkable courage, tenderness and strength. Tissues needed!
Close-Knit
It's such a sweet and heart-warming film, and beautifully acted by the trio. Tissues needed – again!
Insyriated
An incredibly powerful chamber piece that shows as much the outside world in turmoil as the internal state of the distressed family, stranded somewhere in Syria. It left me breathless.
The Bomb
Mind-blowing. Beauty in cruelty to the extreme. A must-watch for every human being on earth.
Ghost in the Mountains
I love its cleverly orchestrated labyrinthine and trance-like narrative, intentionally eye-deceiving camerawork, and meditative mise-en-scène.
Animals
A very powerful film. A lot of the scenes still haunt me now.
Almost Heaven
A seemingly simple and straightforward film on the surface, it delves deep into issues of life and death, the transition in-between, and what living actually means.
Somnilioques
A sublime journey across the boundaries of dim light and darkness, consciousness and subconsciousness, sound and silence
Newton
In a humorous way the film exposes the absurdity ingrained in the democratic system, and asks some important, thought-provoking questions which cannot be easily answered.